Check out these pics from the bar-be-que my parents had at their house. It was a blast.We never quite made it into the pool, but Newman sure did. Thanks for having us all! Gabby thank you for the perfect leopard make-up kit! Great gift to start a new show.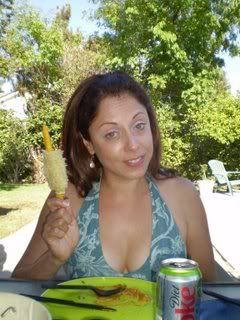 My best friend Gabby enjoys the heavenly Diet Coke with Lime and corn.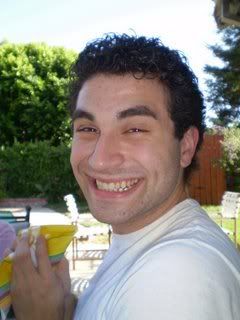 Oh Patrick. You so silly!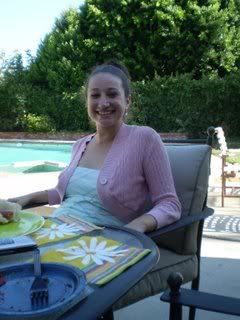 Nicole cracks me up!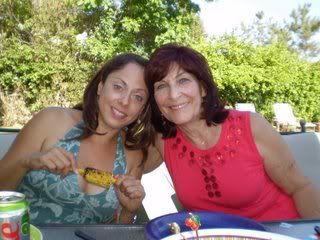 Gabby and my mom. Two beautiful ladies!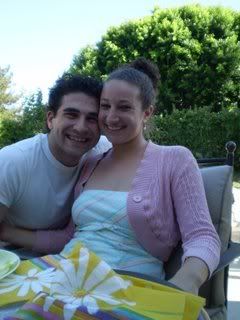 Patrick and Nicole. How cute are they?
Tom and I before the major chowdown.