Cornelia (who plays the nurse, amongst other roles in Baby) was gracious enough to send over a ton of cast photos last night. Enjoy! Again, thank you, thank you Cornelia!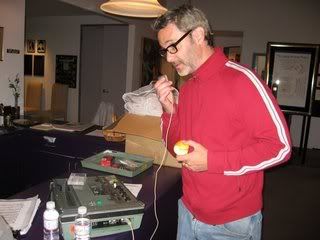 Rick checking for sound waves in a 1970's recorder. Is this thing even safe?
Rick's kids get into the action as ANK rehearses keeping her legs in the air for long stretches of time while attempting to sing and act.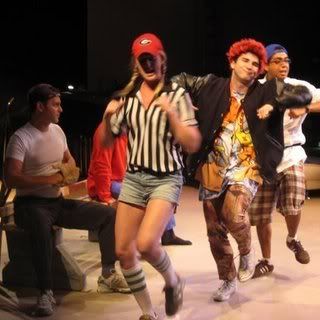 Tracy, Patrick, Oscar and Rick in "Fatherhood Blues"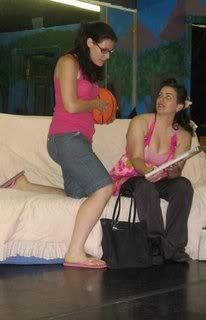 Marjorie as Arlene and Ank as Pam rehearsing "I Want it All"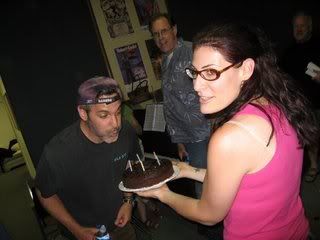 Happy Birthday Rick! Yes, the cake is made with Splenda!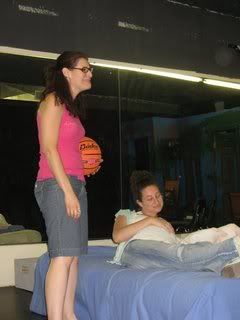 Pam (ANK) and Lizzie (Nicole). Goofing around that Pam can't get pregnant and Lizzie didn't even have to try!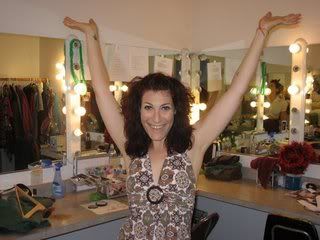 Principals dressing room. Not quite LBB's dressing room, but still fabulous. Now, when can I have the leopard wallpaper put up?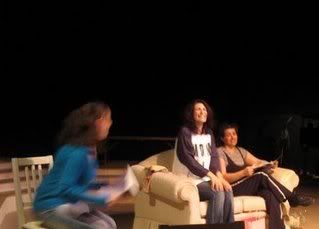 Nicole (Lizzie), ANK (Pam) and Marjorie (Arlene) in the doctor's office.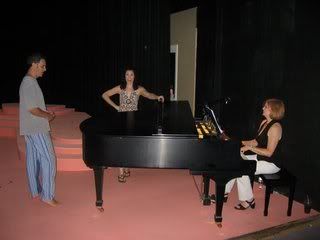 Rick (Nick),ANK (Pam) rehearsing vocals for "With You" with musical director Patty.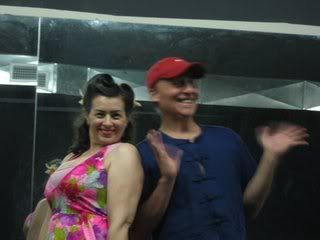 Marjorie (Arlene) and Tim (Alan) at rehearsal.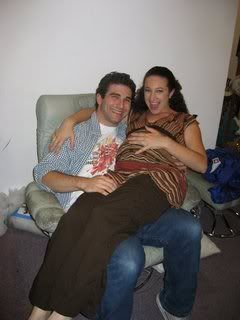 Patrick (Danny) and Nicole (Lizzie) having a baby!