Just found this online!
http://valleynews.com/TheValley/Events/Theater/Event~505332.aspx
Tony-nominated musical 'Baby' at WV Playhouse
What: The musical "Baby," nominated for seven Tony Awards, is playing at the 167-seat West Valley Playhouse in Canoga Park.
The musical was nominated for Best Musical and Best Musical Score, Best Book by Sybille Pearson, Lyrics by Richard Maltby Jr., and Music by David Shire.
It's based upon a story developed with Susan Yankowitz.
"Baby" tells the story of three couples on a university campus as they deal with the painful, rewarding and agonizingly funny consequences of this universal experience.
There are the college students, barely at the beginning of their adult lives; the thirty-somethings, having trouble conceiving but determined to try; and the middle-aged parents, looking forward to seeing their last child graduate from college when a night of unexpected passion lands them back where they started.
Warm, intimate and immensely likable, It's a perfect show for anyone who's ever had a baby ... or anyone who's ever been one!
Tickets are $28 for adults, $25 for seniors and students, with group discounts available.
For more information and reservations, call the box office at 818-884-1907.
Where: West Valley Playhouse, 7242 Owensmouth Ave., Canoga Park
When: 8 p.m., Fridays and Saturdays, 2:30 p.m. Sundays
Event Dates: This event takes place every Friday, Saturday, and Sunday from 8/8/2008 through 9/7/2008.
Richard Knolla and Alissa-Nicole Koblentz in a scene from the musical 'Baby.'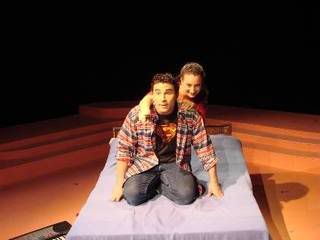 Patrick Robert Kelly and Nicole Ligerman in a scene from the musical 'Baby.'
Marjorie Vander Hoff and Timothy Bergen in a scene from the musical 'Baby.'
We had some great shows this weekend. Amazing audience on Sunday. I'd like to give a shout out to my boys Chris and Johnny for coming and supporting me. After the show on Sunday, Chris and I enjoyed our frozen yogurt in Burbank. We walked the streets singing bad jingles and laughing like five year olds. It was great. That is what great friends are for. Check out some more great photos from Baby, provided by Kim (Who plays the hysterical fertility doctor, among other roles)!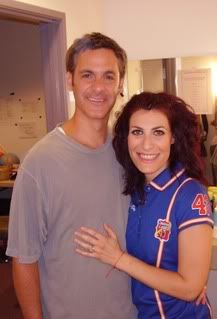 Pam and Nick backstage. (Alissa-Nicole and Rick)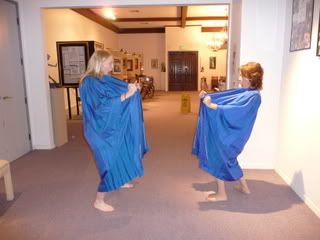 Kim and Tracy reveal what's really under the choir robes!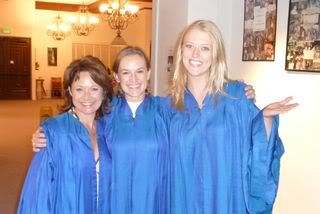 Kim,Cornelia,and Tracy.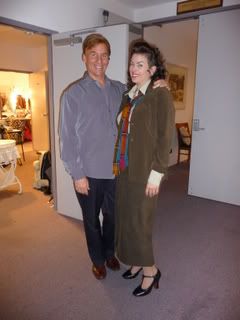 Alan and Arlene are with child. (Tim and Marjorie)
The Ladies hamming it up!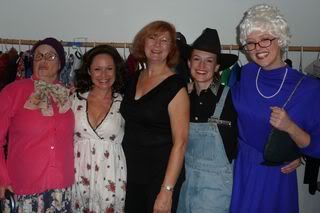 The Ladies with our wonderful musical director Patty.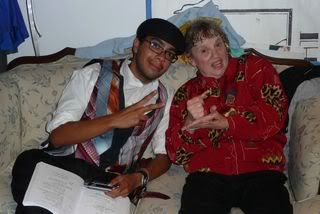 Oscar and Nancy keep it real backstage.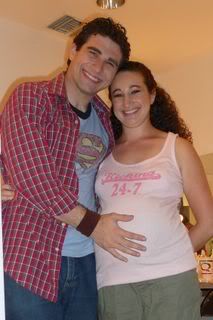 Danny and Lizzie are ready for this baby already! (Patrick and Nicole)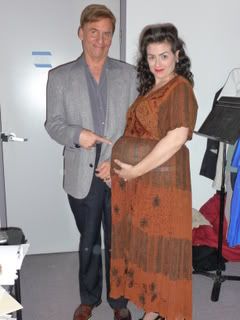 I hope this child is ready for us! (Tim and Marjorie)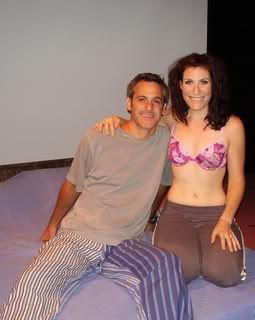 The now infamous bed!
For more info on Baby go to WVPlayhouse.com